Testimonials 见证
Justin Rosenberg from North Stonington wrote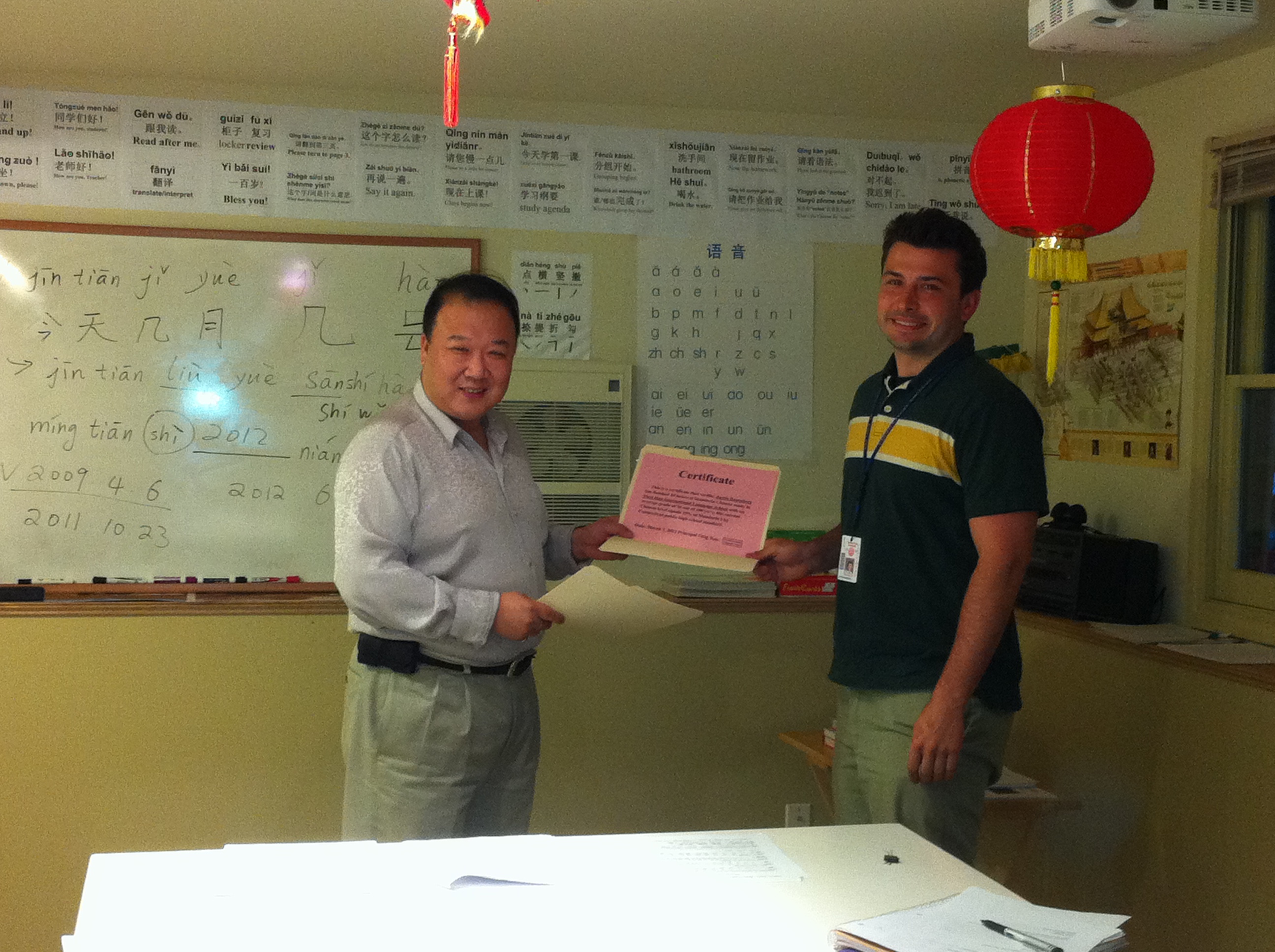 on Wednesday, August 7, 2013
What do you like the most for the Spectacular China Tour in 2013?
I enjoyed exploring the wide variety of different locations, including the
many shops and factories in each city.
What do you like the least for the Spectacular China Tour in 2013?
I liked everything very much, but if I had to pick something I did not
like, it would probably be the constant traveling from one city to another.
When I travel, I like to stay in one place for a bit longer and explore it
more thoroughly.
Do you have suggestion for the future tours?
I think Hangzhou was a beautiful place and I think it would be nice to
stay there a bit longer and explore the city and nightlife.
Are you going to recommend First Han to others for the future tours?
Why?                               Yes because it was an amazing experience!
What is your best combination of the three cities' tour in China?
Beijing Hangzhou Shanghai
Your Testimonial: Thank you for such an amazing trip!
Sharon Katz from Salem wrote on Tuesday, June 18, 2013.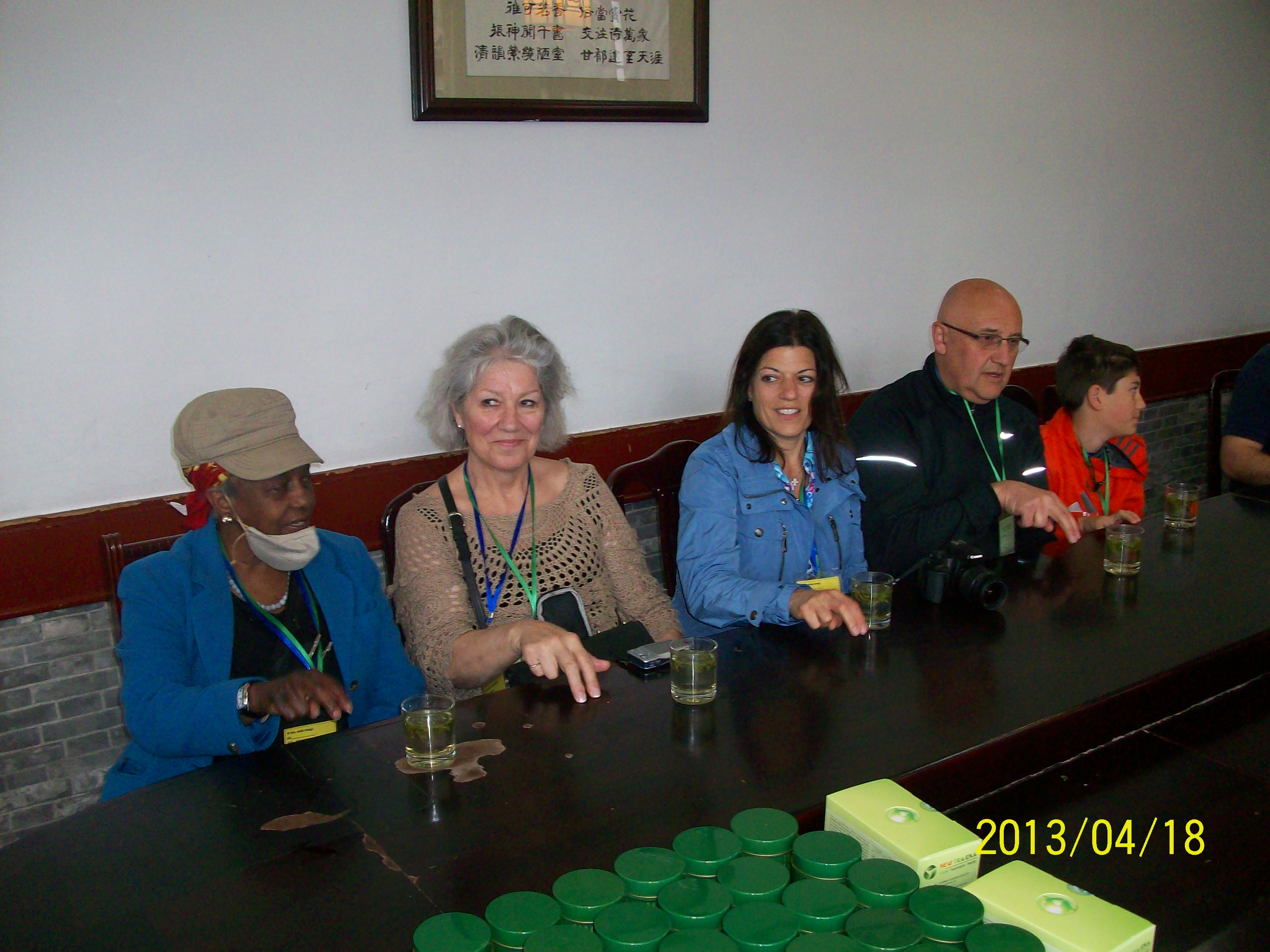 What do you like the most for the Spectacular China Tour in 2013?
I especially enjoyed the great wall the terra cotta warriors the most.
What do you like the least for the Spectacular China Tour in 2013?
I would have liked to be able to stay longer of course. Opportunity to view/buy antiques would have been fun but I really have no complaints.
Are you going to recommend First Han to others for the future tours?  Why?
Yes. I think you are not only a fine professional travel agent but also a good person. I especially felt comfortable & protected with the way things were done through the "buddy system" of watching out for each other as well as your constant supervision and involvement. You looked out for each one of us and our needs and considered our input and requests.
What is your best combination of the three cities' tour in China?
Beijing Xi'an Hangzhou
Your Testimonial: Of course, arrival in Beijing was exciting and I enjoyed just being in China for the first time. I appreciated that the schedule had been changed to a less stressful one on our first day, which allowed me to appreciate not only all of the sights but to get a little rest as well. The whole experience was simply wonderful and a once in a lifetime trip for me.
Linda Vuong from Pawcatuck, CT wrote on Friday, May 31, 2013: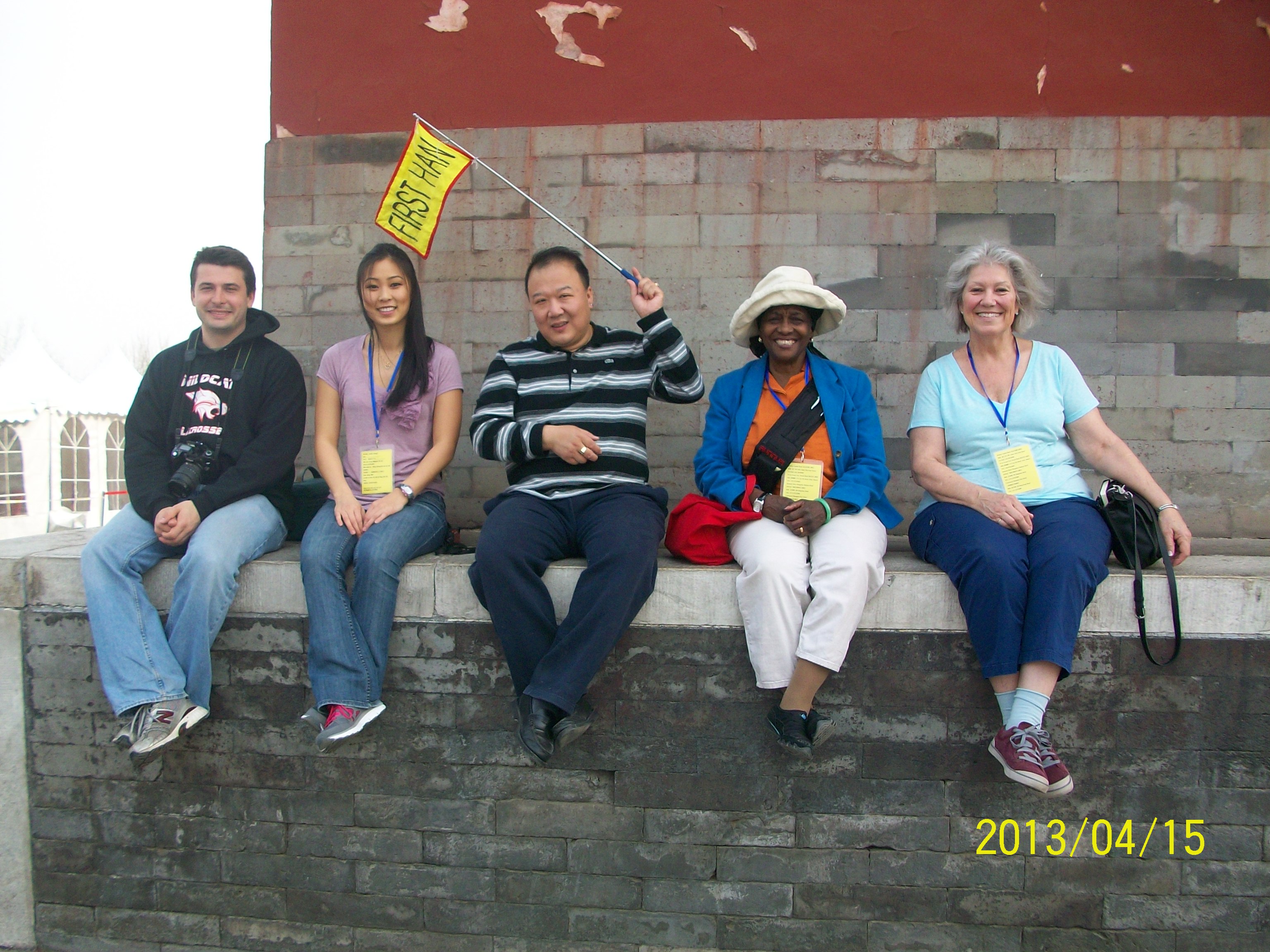 What do you like the most for the Spectacular China Tour in 2013?
What is there not to like? It was an amazing experience and got to see so much during the time we were there. I really enjoyed visiting Changping No.2 School in Beijing, Great Wall, Terra Cotta Warriors, all of the food, Dumpling dinner, the pagoda dinner and being able to explore a bit in Hangzhou and the water fountain show.
What do you like the least for the Spectacular China Tour in 2013?
Our stay was not long enough!
Are you going to recommend First Han to others for the future tours? Why?
Of course, it was jam packed with the classic sightseeing spots and good mix of people. Get most out of a relatively short trip…Do not believe I have ever traveled to 4 cities in about a week.
Your Testimonial:
This trip is an once-in-a-lifetime experience that you may not have otherwise with a different guide. Mr. Feng is extremely attentive and accommodating, more like a member of the family and the tour guides were also very knowledgeable and professional. It is an amazing trip where you get to visit all these sites you have been seeing for years on television, what wonders! It is beneficial to do your own research and homework before visiting these sites as it will add to your experience there. I highly recommend traveling with Mr. Feng and on his China tours they are carefully planned and everything went very smooth. You will not regret this stress free, once in a lifetime experience.
Mary Skalka from Pawcatuck, CT wrote on Saturday, May 19, 2012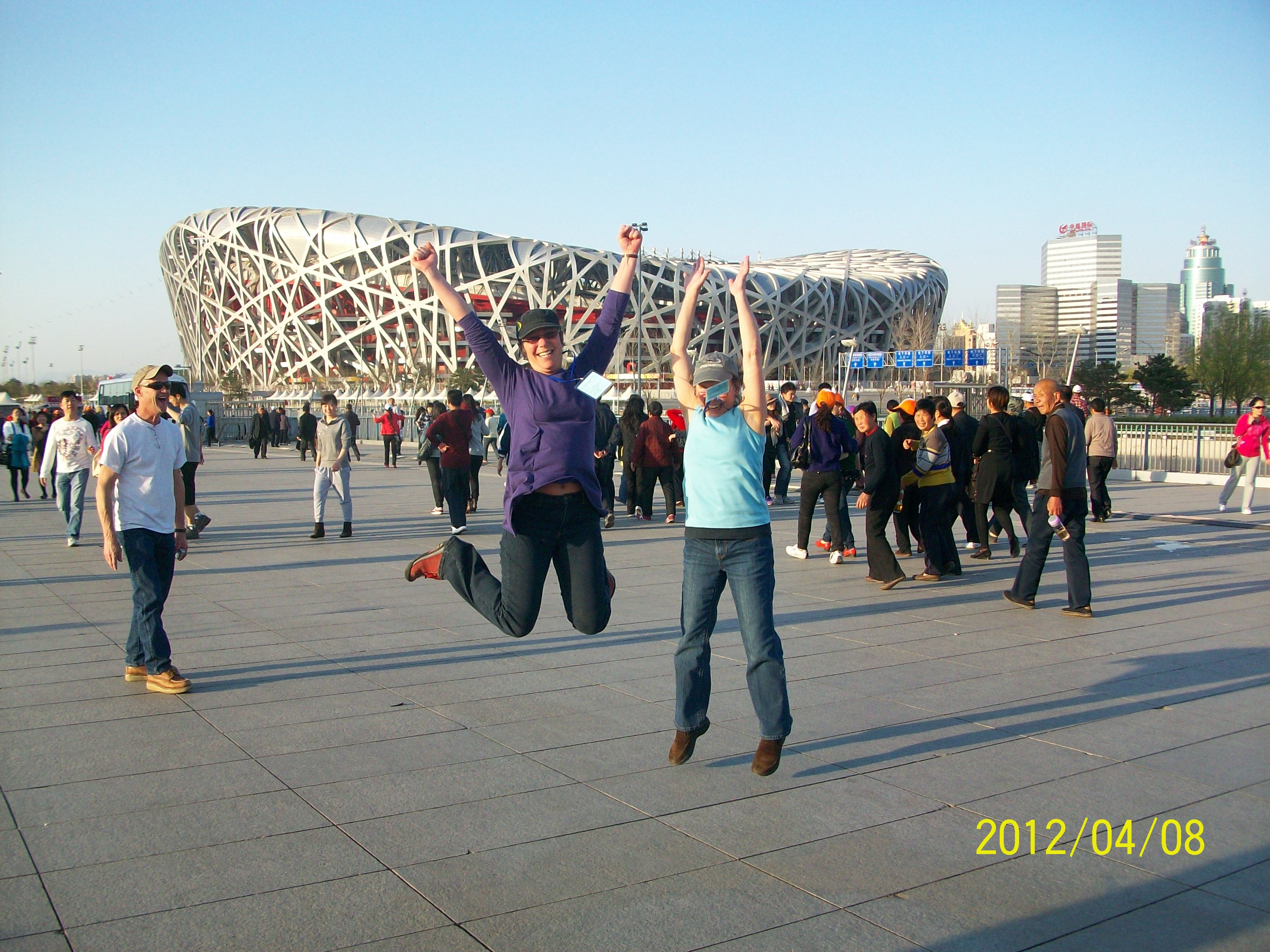 What do you like the most for the Spectacular China Tour in 2012?
I loved the Chinese people and learning about a new culture.  My favorite stops were the market
in Shanghai, The Temple of Heaven, the tea farm, the Buddhist Monastery.  The places where I
got to really feel, hear and experience Chinese culture.  Of course The Great Wall, the Forbidden
City and the Terra Cotta Warriors were so impressive and wouldn't have missed them.
Are you going to recommend First Han to others for the future tours? Why?
Absolutely.  It was awesome.
Your Testimonial:         Go!
Coralia and Joseph Pacheco from Pawcatuck, CT wrote on Sunday, April 29, 2012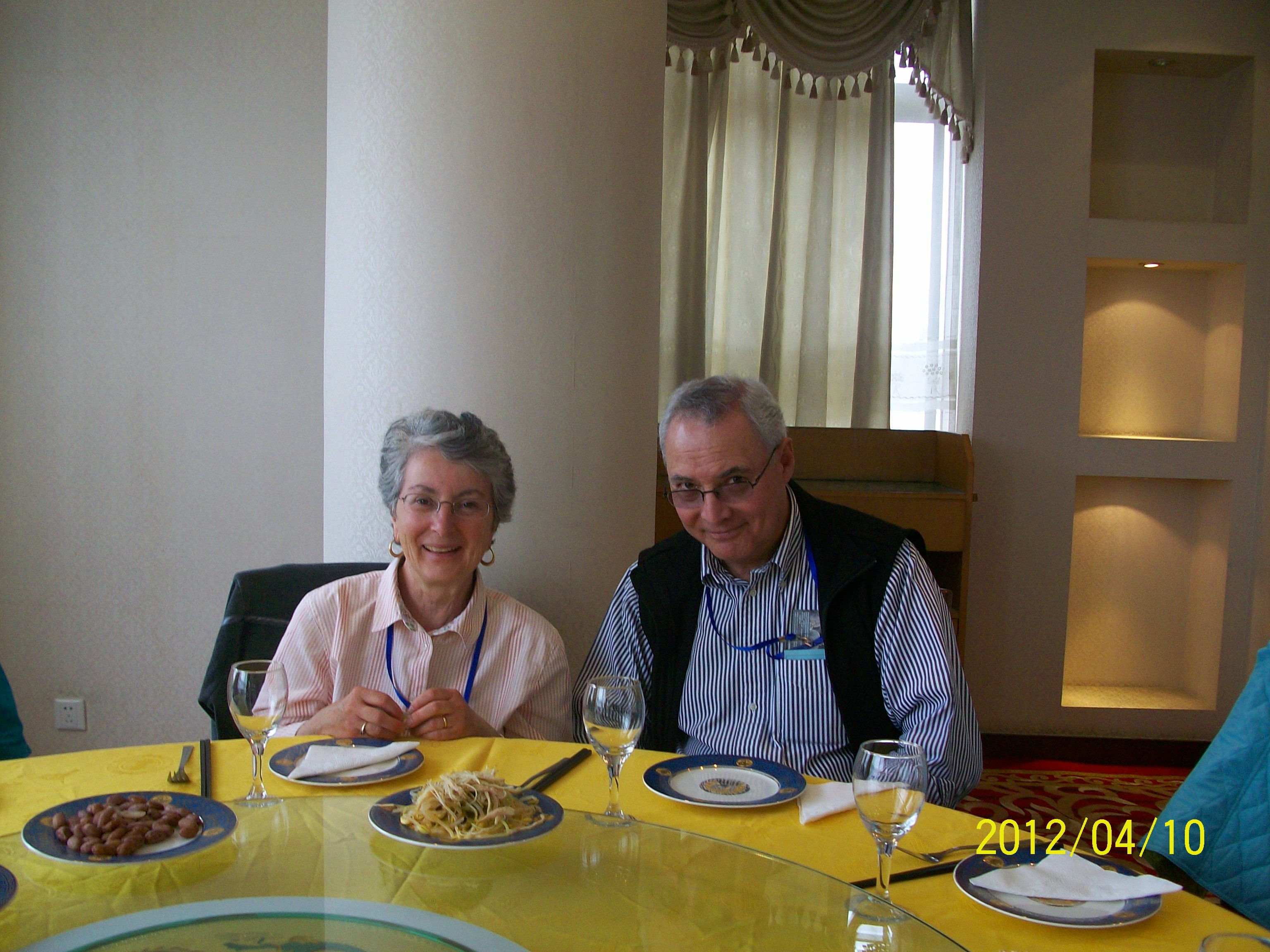 What we like the most for the Spectacular China Tour in 2012 are:
Great Wall, Tiananmen Square, the Terra Cotta Warriors , and the Bund, were the
highlights of the trip for us.  All the hotels were excellent. We particularly enjoyed the  variety and abundance at the breakfast buffets.  The Courtyard Hotel in Shanghai
stands out the most; it had an outstanding breakfast buffet and room.   We also liked the hands on calligraphy activity in Xian.
Joe and I would highly recommend your company to our family and friends.  We liked all the cities, sites, and shows you chose.  Each tour guide in China was knowledgeable and hardworking.  We felt safe in every city.
Our trip to China was amazing!  We enjoyed all of it.  You were an outstanding
guide/chaperone.  We particularly appreciated your constant efforts to make sure everyone was having a good experience.
Linda Hill from Ambridge, PA wrote on Thursday, April 26, 2012: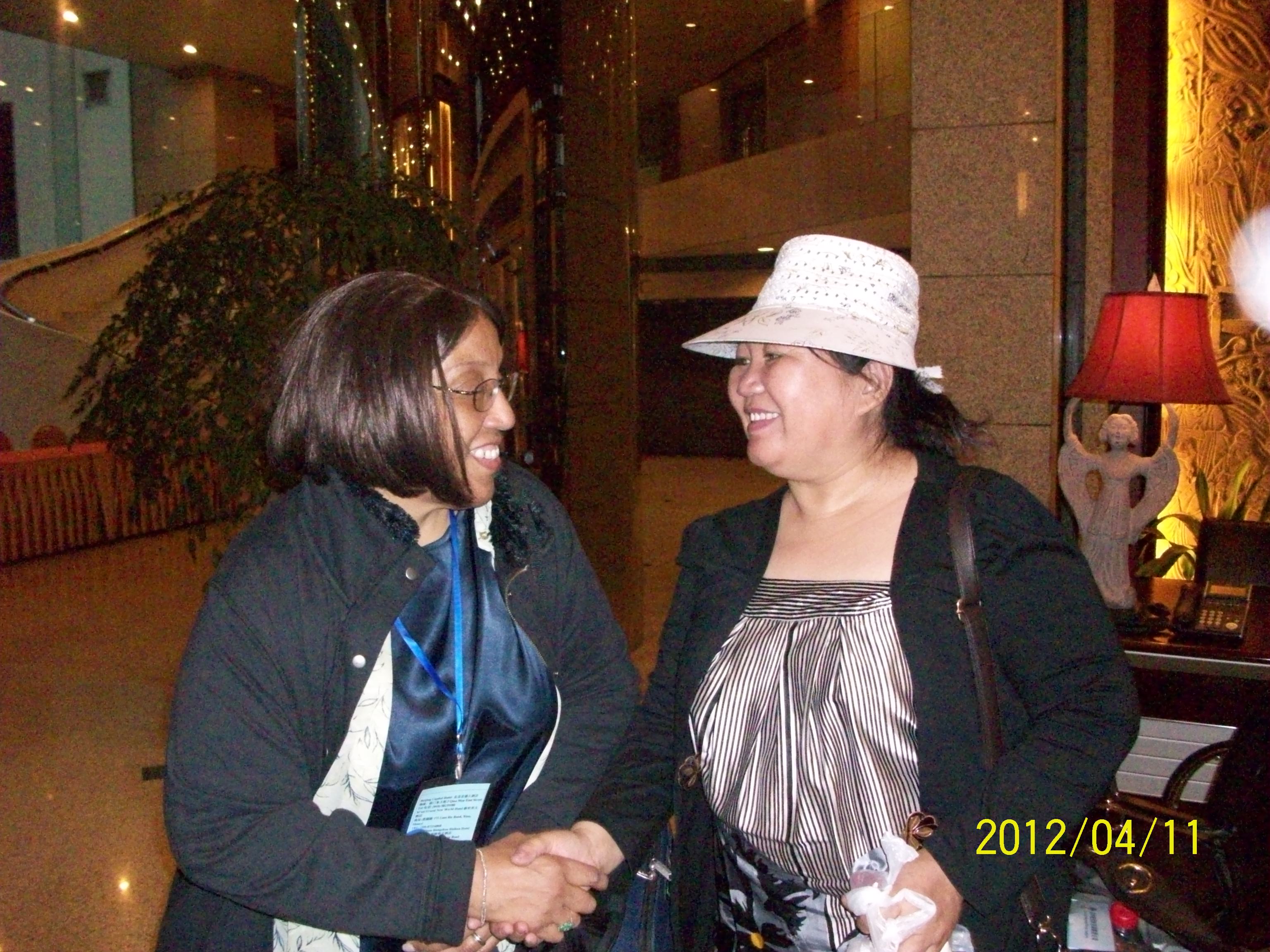 What I like the most for the Spectacular China Tour in 2012 are:
1. our visit to the Great Wall
2. seeing the Forbidden City
3. the tour of the Terra Cotta Warriors
4. Peking Duck dinner
I would like to visit Shanghai again but would like to stay a little longer some day.
Jacinta Hill from Atlanta Georgia wrote on April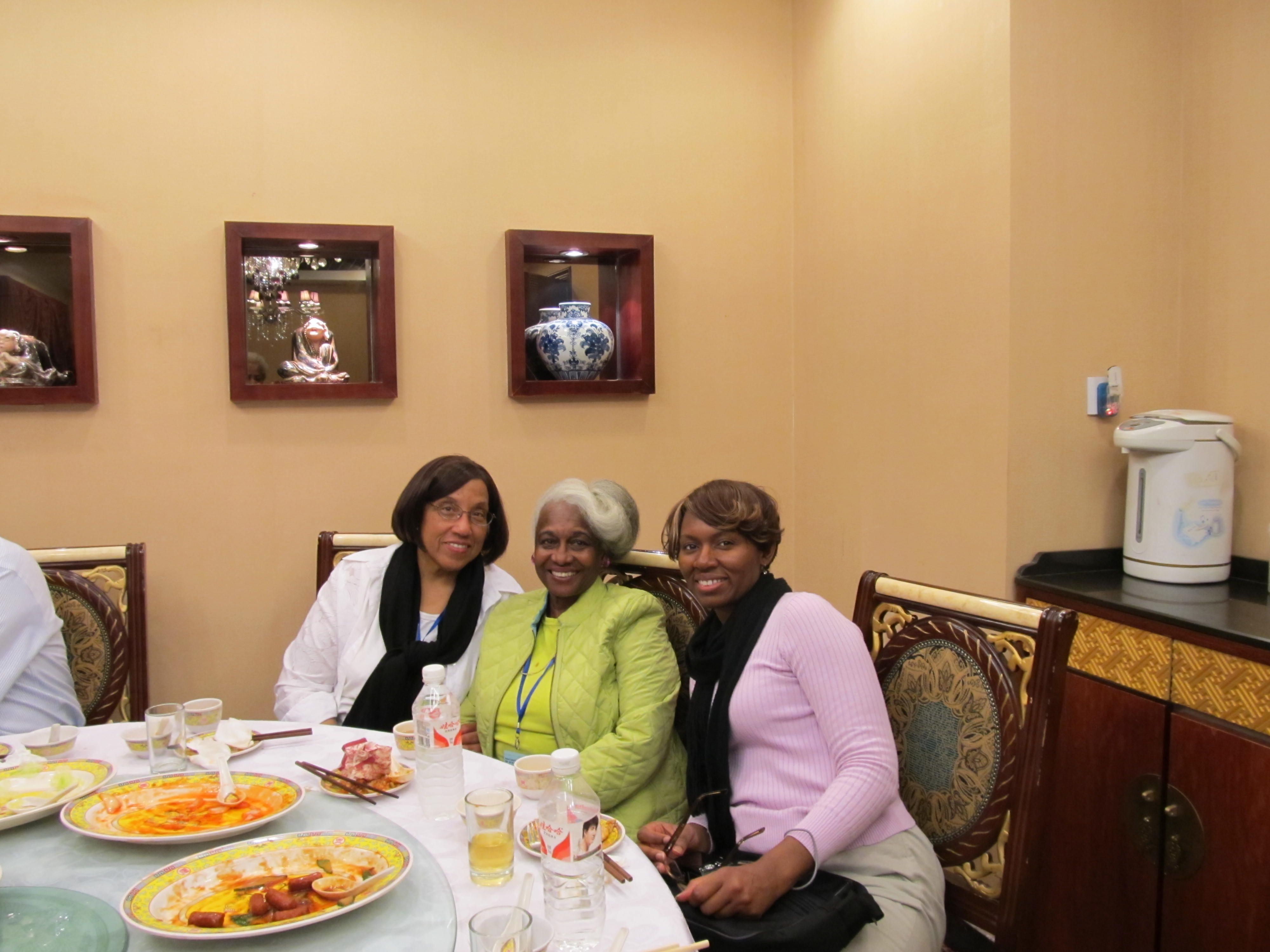 24, 2012 after our fourth trip to China:
I had a great time touring with First Han for my first trip
to China.  The trip was well organized
and very educational.
Elaine Zeitlin from Stonington, CT wrote on April 23, 2012 after
our fourth trip to China: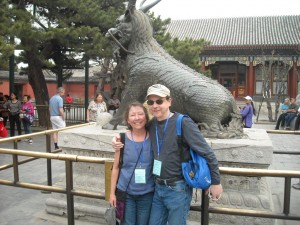 Travelling to China was a thrilling experience, and one we likely
would have never undertaken without Feng's guidance and experience. We visited
spectacular places, met lovely people, and had great fun. It was the trip of a
lifetime.
"Check us out in Tian'anmen Square and the Forbidden City! We
visited so many beautiful places all over China and it was absolutely thrilling
to experience the culture and the people. We had such a lovely group of people
to travel with, I felt like we were a real community. Thanks, Feng, for a spectacular
trip! It's brilliant that the Patch is sharing our pictures, and I hope it
inspires others to go ahead and take the trip with you next April!"
Karen Simpson from Darien, CT wrote on April 20, 2012 after our fourth trip to China: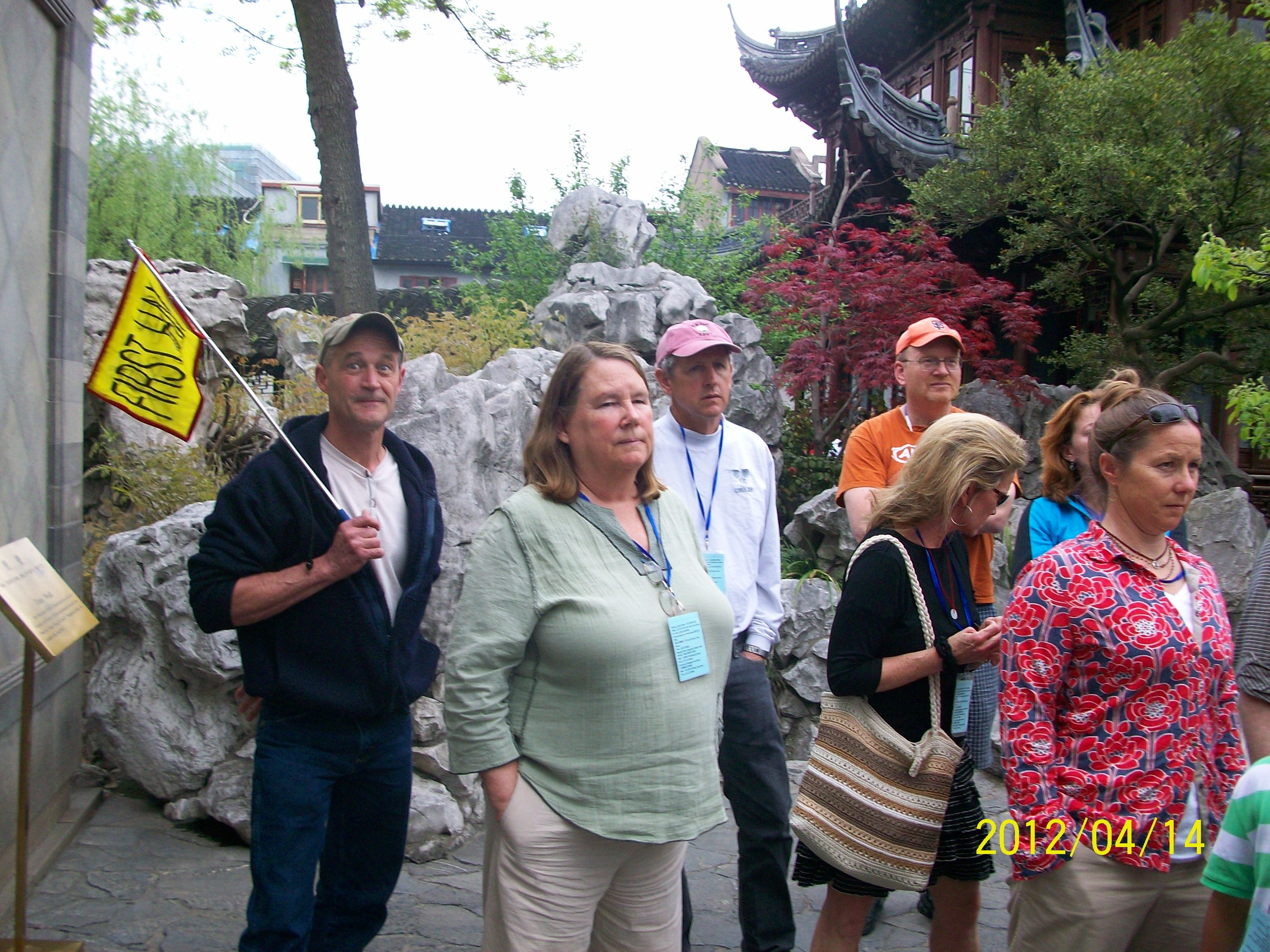 This was a great way to get a feeling for China.
Feng is so happy to show you his country and he works hard to keep everyone safe and happy.
We had a lot of laughter along the way and formed bonds with our fellow travelers.
The local guides were excellent, the sights interesting, moving, and inspiring.
I left feeling I had a basic understanding of China and an appreciation for it's history.
I am very glad I went.
Jay Macko from Stonington, CT wrote on April 18, 2012 after our fourth trip to China: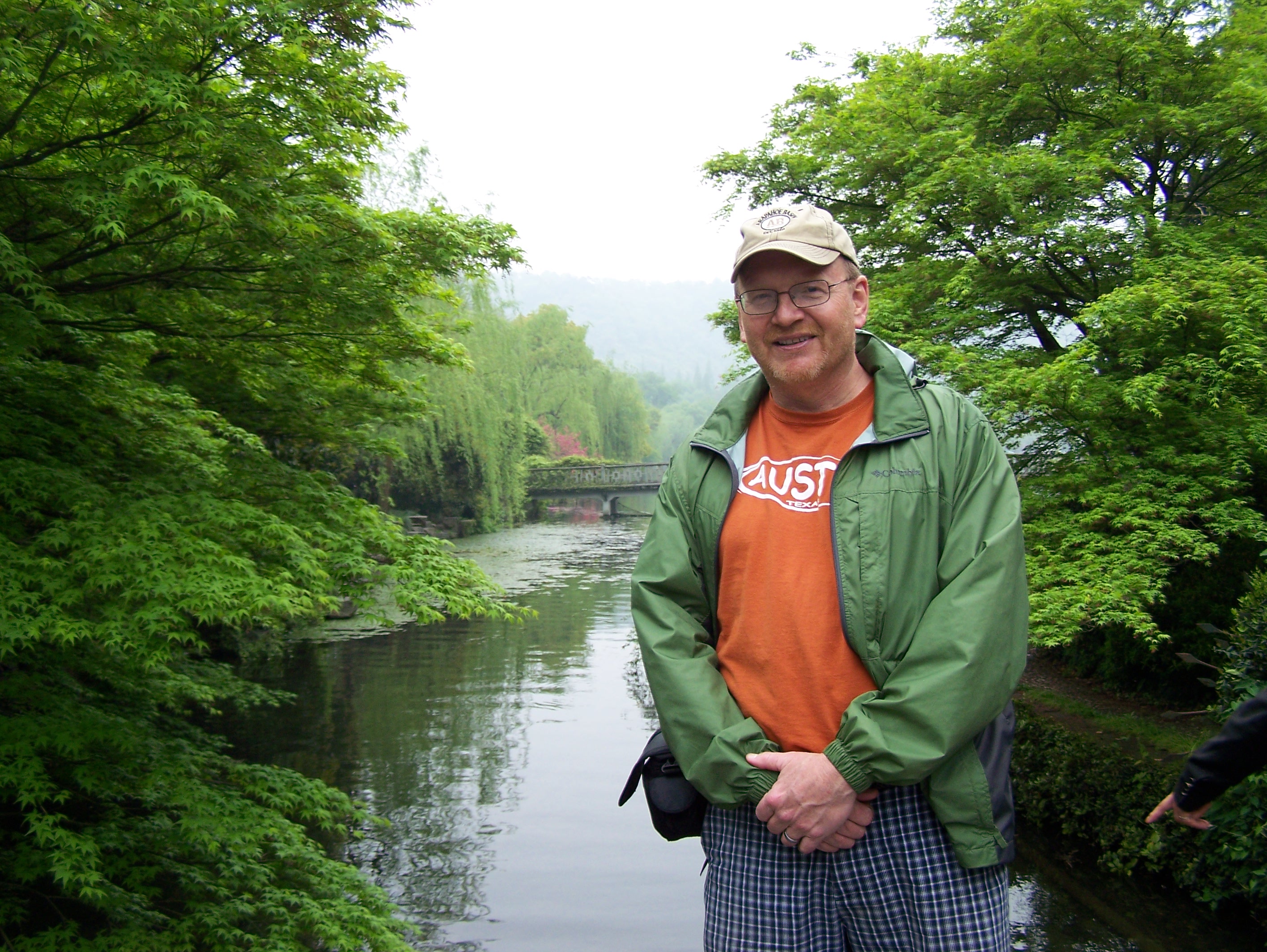 This trip was organized with precision, aimed at maximizing the travel experience, and to a place that is totally
fascinating.  Feng always puts the traveler first and as a result you always feel traveling with him is a special
experience.  Also his unique combination of familiarity with both countries (China and America) raises your level of
understanding tremendously.  Traveling with Feng is the best way to go!
Jay Macko
Peter Harvey from Stonington, CT wrote on April 15, 2012 after our fourth trip to China: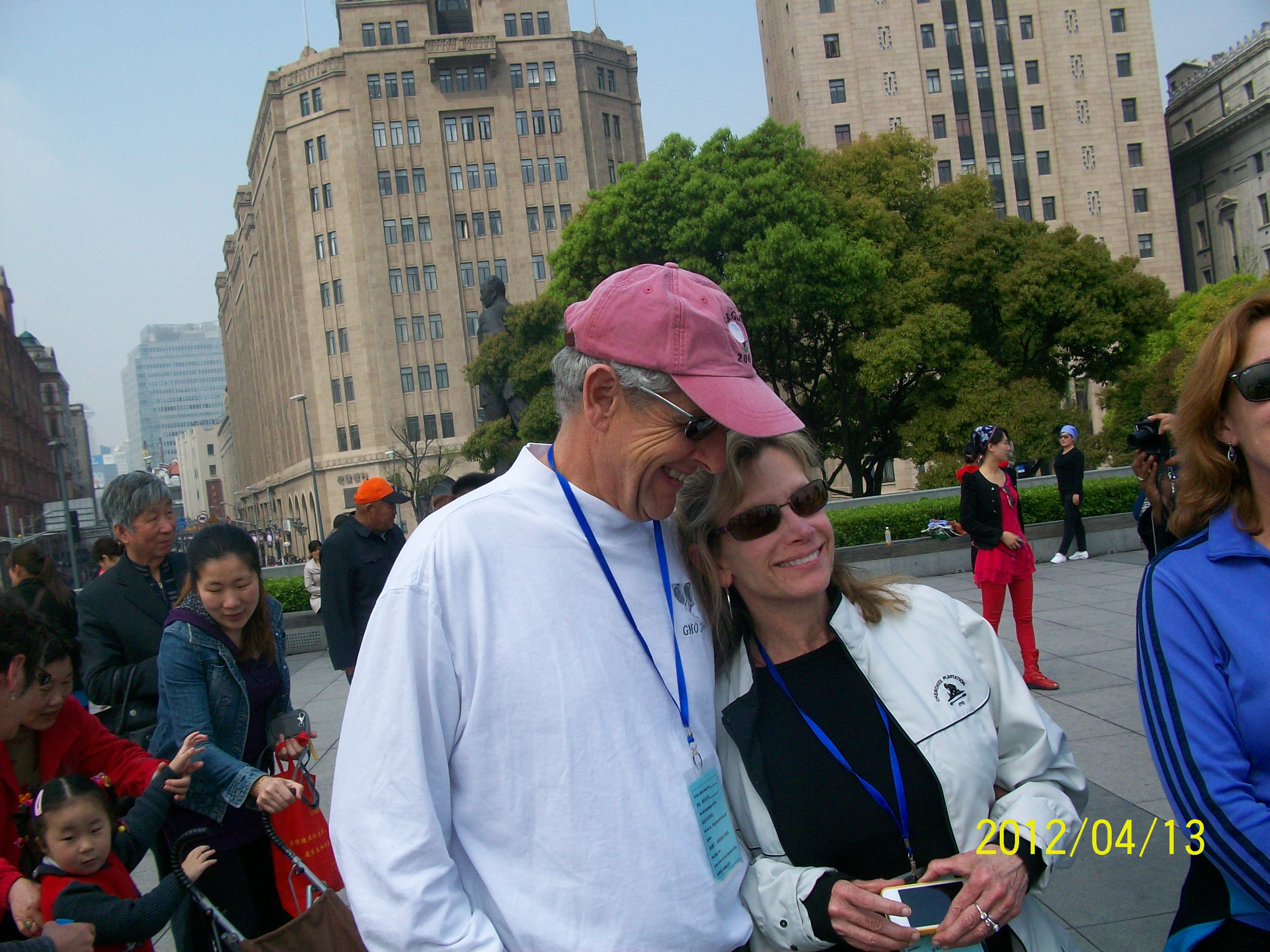 Many thanks for all your good work. The new American is a very good ambassador to

your heritage country. Quite a switch and you can have the best of both worlds. Peter
My son Liam and I recently returned from an exciting cultural exchange trip to China led by Mr. Feng Xue.
The well-organized trip included stops at a number of sites in Beijing, including the Great Wall, Forbidden City, Tiananmen Square, and Temple of Heaven. These day trips were complimented by visits to restaurants that gave the participants a flavor of the local cuisine – including the famous Peking Duck. Following a 4-day stay in Beijing, the delegation traveled to Jinan to set up a sister school agreement with a regional high school, and continue previously  established ties with a local grade school.
I believe that the students had an excellent time, and I noted that they were eager to communicate with each other (in both Chinese and English) and share experiences. Some of the dynamic and fun exchanges occurred on the athletic field, where our delegation students played a very good (and very tall) high school volleyball team, and also on the basketball court at the grade school. During these school visits, a number of students exchanged e-mails to be able to keep in touch. Another interesting and valuable experience for the delegation in Jinan was an exposure to Chinese cuisine that was more "authentic" than that which would be shared in a large city.
The students (and adults) should be commended for trying foods outside the scope of what they would normally consider on their hometown menu. From Jinan, the delegation proceeded to Xi'an, one of China's ancient capitals. Here, we visited the city wall and the famous terra cotta warriors. Truly a marvelous sight. It is amazing to consider that these were created about 200 BC. A trip to the museum in Xi'an gave us further insight into the long history of China, and the role that Xi'an played in, for instance, trade along the Silk Road. On the final night of the trip, we visited a dinner theater, which reinforced the history and tradition of the city.
I would like to express a sincere thanks to Mr. Feng Xue, without whom the cultural exchange trip would not have been possible. He did an excellent job in organizing the trip, city by city; and he kept it all on track and on time. He also worked hard to keep the price of the trip reasonable. Mr. Feng interacted with the Chinese Embassy to facilitate visa applications, and he also kept operations smooth in China during the multiple legs of the trip. For Liam's part, Chinese is his favorite subject in school, and although he has only had one year of instruction, he was able to effectively use what he had learned from Mr. Feng while in China. Liam and I were very impressed and believe that Mr. Feng is an excellent Chinese instructor and incredible asset to the Stonington School system. Again, many thanks Mr. Feng! When is the next trip?
Best,
Rob Angus
July 20, 2011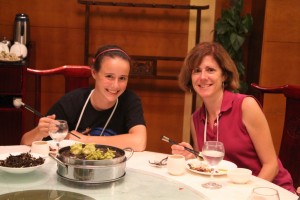 Dear Mr. Feng,
I want to let you know that Emily and I truly enjoyed our trip to China.  The trip was well organized and planned.  We enjoyed the opportunity to experience the culture first hand, and see some of the many sights the country has to offer – and we both loved being the first people at the pits for the Terra Cotta
Warriors!  The visits to the schools were eye opening, and a true glimpse of the "real world" outside Stonington.
I feel that this experience will benefit her in many ways, not least of which is to appreciate the greater global culture.
Your leadership in organizing the trip is greatly appreciated.  We certainly would not have undertaken such a venture on our own; your knowledge of the locations and the language was invaluable, and made the trip a pleasure.  Thank you for your time and patience – we would recommend this trip to anyone!
Sincerely,
Teresa Prue
China Testimony
By Celeste Courtney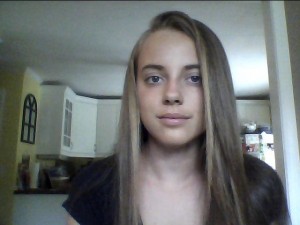 When we all arrived at the Beijing airport, our attention was held at the ceiling of all things. Everyone whipped out their cameras and started taking pictures of the intricate rail ceiling. Libby and I also took
pleasure in trying to pick out familiar characters on the signs. We departed from the airport smoothly and boarded the tour bus where we met our tour guide, Jo. On the way to the Beijing Capital hotel, she talked to us about the history of the city. Also, during the ride, everyone was either sleeping or glued to the windows taking pictures. The first thing I noticed was the different plants and trees. They were all well groomed and manicured. There were even flower pots on the side of the road. We reached the five star Beijing Capital hotel, dropped off our belongings, rested, and then went to dinner at a local restaurant. I'm a picky eater and I even found food I liked at that restaurant and over the course of the trip. Next to the restaurant was a meadow which proved to be a perfect photo opportunity. There were lotus flowers in the pond and droopy trees surrounding the meadow as well. When we got back to the hotel, though our bodies were tired, we were advised not to go to bed early as to not increase jet lag. It was really hard to adjust to the time change those first nights. That first night, I was awake from midnight to four in the morning. My roommate, Serena, and I got up at what we thought was 6:30 and started to get ready for breakfast. We soon learned that we had read the Roman numeral clock wrong and that it was 5:30. Exasperated, we had to wait another hour before we could go get breakfast.
Breakfast at the Beijing hotel had a wide variety of foods that shocked me at first. There were a lot of dinner food choices such as noodles, corn, and meats. I stuck to the bread selections and food that I brought from home including pop-tarts and granola bars. When meeting in the lobby that morning, Mr. Feng warned me about wearing my flip-flops because we would be doing a lot of walking. I didn't want to be a bother so I said I would be fine. After the jade factory, we went to the Great Wall. Before we arrived, I imagined the wall to be flat, smooth, wide and not too steep. I was wrong.
The Great Wall has steep stairs that climb into a mountain and at some parts barely fit three people across. Only a few people made it to the top of the
wall. Our group made up of Emily, Adam, Jack, Mr. Hall, and I made it to the top. The wall was also dirtier than I expected. Every few hundred steps there
were towers that provided exceptional views and photos even though it was very foggy. On the way down, we decided to buy shirts and drinks. After the Great
Wall, we headed to the jade factory. The guide there gave us a tour of the building and information about the jade. Then, we got a chance to shop in the
store. I bought lavender jade earrings in the shape of little elephants.  After the wall, we went to a local restaurant for lunch. There was a store and pottery place in the same building. We watched the people go through the steps to making complex designed pots. Even though we were really tired, we went to the Changling tomb. We learned all about the Ming Dynasty and what happened during that time period. That night at dinner, there was a lot of American food like pizza and pasta, but it wasn't that good. The corn and pasta were cold, hard, and undercooked. We were all falling asleep on the table and giggling of tiredness. But, when I got back to the hotel I couldn't sleep for most of the night. I was up from 12-4.
The next day we went to Tiananmen Square. Jo told us to watch out for pickpockets because it's very common there and the square is crowded. In our global cultural studies class we learned about tank man and all about the square. Being there, where it happened was interesting to see. I recognized things from the video we had watched in class from our view. The square is in walking distance from our hotel. From Tiananmen Square we went through an underground tunnel to the Forbidden City. There are nine "courtyards" in the entire city. In order to get out of the city, you need to go through every one.
When we got out of the city, we went to local restaurant. Hanging from the ceiling was different colored parasols. The food there was definitely the most singular and authentic in Beijing. The most exotic thing I ate was a shrimp ball from a salty seaweed soup. The flavor was bland but the texture was like play-dough. Our next stop was the water cube and the "bird nest" where the Olympics were held. We all jumped for pictures in front of them and then went back to the hotel to get ready for dinner at the Peking Duck restaurant. This restaurant was the fanciest in Beijing. Watching them carve the duck was amazing too. I don't really like duck, but I tried it and I liked it. When we got outside of the restaurant, people on the streets were selling these light-up toys that you slingshot into the sky. We bought some and played with them until the others bought their green tea flavored ice cream. We got back to the hotel at around nine, had to pack, and put our luggage outside the doors.
The next morning, we went to the Temple of Heaven. There were many people there doing tai chi, line dancing, and playing with the Chinese version of hacky sacks. All the kids bought toys like the hacky sacks and tai chi paddles. We got to practice with them in the courtyard and at the hotels at night. After the temple, we drive to the airport to go to Jinan. The flight is very short and then we leave to go to our four star hotel, the Litian. We then had the rest of the day to ourselves so we got settled in our rooms then met up to hang out until dinner in the hotel.
The next day we visited the schools. First, we went to the high school and met all of the teachers, faculty, and students. Then we took a tour of the building and saw the students taking their exams. We also sat in on an English class and talked to the students and exchanged e-mails. They learn English by singing songs. After the class was over, they followed us to the hall where the sister school agreement and signing took place. We listened to everyone's speeches and translated Mrs. Masterjoseph's as well. Next, representatives from both schools performed talents. I played the flute, and Connor played his trombone. Then we all sang children's songs. The students there sang, played instruments, performed tai chi, and gave an aerobics demonstration. Our guide there brought us to lunch at a restaurant nearby. The teachers wanted to us to interact with students there, so Libby, Emily, Adam, and I sat with a girl named Cherish. We talked about our lives and got to know each other over lunch. Then we had to play volleyball against their very tall school team. There was never a chance of us beating them so we mixed the two teams together and played that way instead. Next, we went to the primary school which we already had a sister school agreement with. We all sat in between the students and talked to them. Libby and I actually wrote notes to the kid in between us in Chinese and English. While we enjoyed desserts and drinks, speeches were made by their faculty, Mrs. Masterjoseph, and Mrs. Jordan. After the speeches were all done, we took a tour of the school and then played basketball with the students. Even though we weren't keeping score, it seemed like they won. We then had a seafood dinner with the English teachers. The food was so good too! There was turtle, eel, fish, and so much more. I didn't try the turtle though because when it came out, the shell was still on its back and I kind of lost my appetite for it.
The next day, we took a tour of the Baotuquan spring and Daming Lake. It was surprisingly empty compared to the Temple of Heaven. There, we looked at the spring filled with koi fish and art. Then, we all headed to the airport for our flight to Xi'an. That flight was also very short. After the flight, we took a tour of the city wall which was like how I thought the Great wall would be- smooth and wide. It provided a fantastic view of the old and new city. Later we went to the dumpling dinner which was delicious! There were about 18 different kinds of dumplings. My favorite one was the walnut one. At the end of the dinner there was also a soup with tiny dumplings in it. The waiter or waitress randomly puts a cup of soup in front of you and however many dumplings you get determines your fate. For example, one dumpling means you will have a good trip and two dumplings means you will have double happiness. In my bowl, I got two dumplings, so I was destined to have double happiness.
On our last day, we visited the Terra Cotta Warriors museum. There are three pits in which the warriors were found, and we visited each one. To see how they were restored to full bodies from random pieces was truly amazing to see. After we took a tour of them, we visited the gift shop which had mini terra cotta warriors. I also got my silk and bamboo fan there. Then we watched a quick movie about the story of the terra cotta warriors, why they were made, and how they were destroyed. There was also a noodle restaurant inside the museum. The chefs made the noodles right in front of you which was really interesting to watch. They literally shaved the dough. Later that day, we went to the history museum where we met a random little boy who could recite tang dynasty poems. After the museum, we went back to the hotel to get ready for the Tang Dynasty show. The show was really crowded with very thin tables and different than our shows. There was no singing; only dancing, but it still told a story. When we got home we had to pack our suitcases and put them outside the door to get ready for our long trip the next day.
I had a wonderful experience in China and was impressed how smoothly Mr. Feng made our trip; especially in the airports and the other crowded places. China was not how I thought it would be either. I really did not want to leave and hope to study abroad there someday.
Zachary Bazydlo                     ChinaTrip Testimonial                                             12/30/11
During the summer of 2011, a group of students from the Stonington schools district, including myself, went on a trip to China, accompanied by family and faculty. The students were members of Stonington's Chinese language program and had been studying it for various lengths of time, myself
having taken three years of it and being about to enter Mandarin Chinese 3. The trip was for about a week, and we visited three different locations, Beijing, Jinan, and Xi'an, and were warmly received in all three.
The entire trip was breath taking, and personally experiencing a completely different culture was a truly eye opening and amazing occurrence. I would
recommend this trip to anybody, as China is a beautiful and spectacular place, and accommodating enough so even those who only spoke
English had an easy time adjusting.
The first location we visited, Beijing, was the best part of the trip for me personally, being the first time I had ever left New England made it even more
exciting. I went through a bit of culture shock, since from the second we left the plane everything was completely different. It made me realize that there is
more out there than my own tiny corner of the world, and how it was just as fantastic to partake in those, as it was to be in my own. Every place we went
to was a completely new experience and anyone would be amazed by it. The tour guide we had was excellent and made getting around and learning about
everything a simple and fun time. Everything being setup for us prior to arriving made the trip simple and made it fun and easy to adjust to. Particularly
mind-blowing was the Great Wall of China, and nothing like it exists anywhere else. Thinking about how such an amazing piece of architecture was built so long ago with only primitive tools, and actually seeing and climbing such a massive construct, was one of the biggest and most
influential things of my life.
During the second leg of the trip, in Jinan, we visited two schools. The first we went to was a high school, with students there for summer classes. The class we visited was well versed in English, and we watched them have an English class. They were very good at English and very enthusiastic about us being there. The school had something of a talent show for us, showing off some of the cultural things that the students did besides lessons. They had many performances, doing cultural dances as well as modern singing, and thoroughly upstaged our Chinese performances. We then played volleyball against a team rated best in the district, which utterly creamed our team of random kids ranging from eight to fifteen years old. Afterwards, we went to an elementary school, with some students there as representatives for their class.
We had time to talk to the kids, and they spoke amazing English, much better than my Chinese. We celebrated peace between us, and hope for a continued
association between our school districts. We also played their basketball team, this time we had the size and age advantage, and managed to etch out a win.
They showed some of their specialty classrooms after that, such as a room designed for playing classic Chinese board games like chess, with the boards
built right into the tables. The other rooms included tea ceremony, classic instruments, and art, all of which were beautiful and amazingly
designed/decorated.
The third part of the trip to Xi'an was a great closure to the experience. We visited the Terracotta Warriors, which was even more mind blowing than the Great Wall, and was an even more amazing show of ancient architecture and how seemingly impossible things were achieved back then, when even today they seem insurmountable. There were so many soldiers, and each was expertly crafted by hand, something nobody could dream of doing in a modern age, since mass production is the only way such products are made these days. It is really inspiring, and makes it seem like anything is possible, whether or not it seems like it at first glance.
Overall, the entire trip was probably the single most amazing thing I have done in my life, and I would gladly recommend it to any person I ever met. It was well worth the cost, and every aspect was great. The people there were nice and friendly, I personally had at least five strangers tell me my shoes were untied, where as around here nobody tells me. The tour guides especially made the whole trip a very enjoyable and welcoming experience, and each one was great. The sights, the people, the architecture, the food, just about everything there was unique and incredible. The food in particular, was all sorts of things I have never experienced before, and it really opened doors for me to try new things. We had everything from turtle to duck feet, with more mundane but still delicious and extraordinary foods everyday. A very noteworthy and spectacular journey that anybody should undergo.